Wow, if I was going to only do one thing to the stereo, this was the change to make. As one poster said, it's 200% better. More like 300-400% better.
The final mounting required a GLUE GUN or Silicone to hold it on.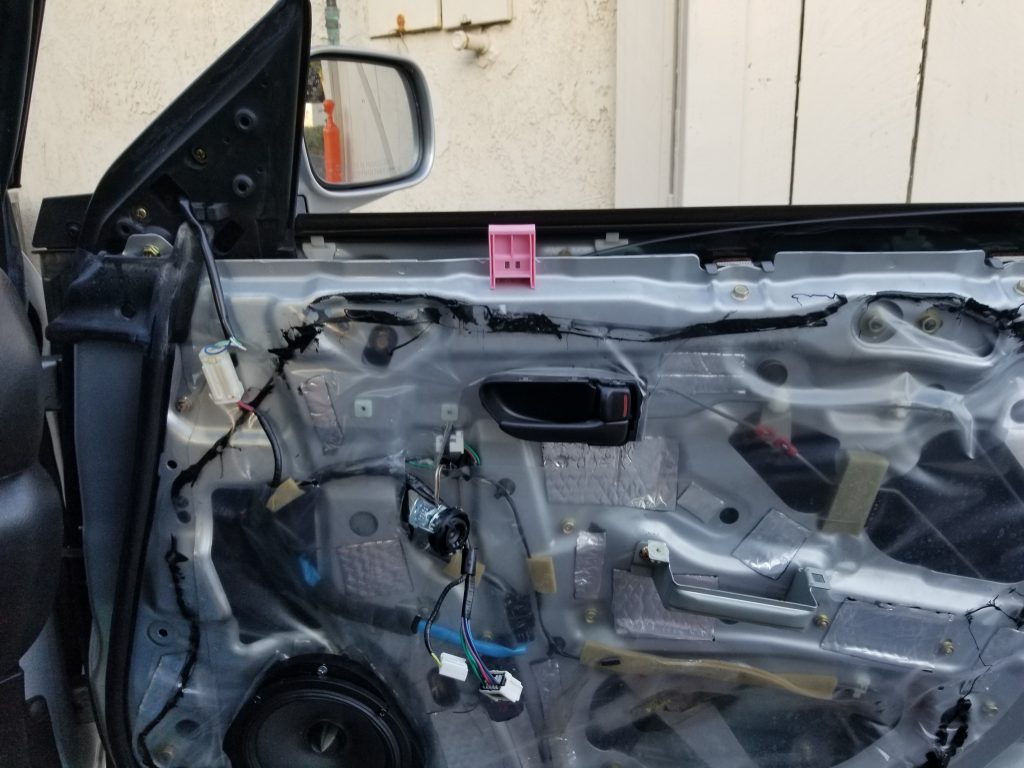 The stock tweeters are located to the left of the door handles way down in the middle of the door. I knew this change was going to really work by testing it. I tested by leaning my head down near the door handles and you could hear the stereo (tweeters) so much better.