After years of testing, approval, contract awarding, and final construction, the first Joint Light Tactical Vehicle—of the initial 16,900 unit production contract—has finally been delivered by the Oshkosh Corporation to the two branches of the armed forces which will make use of it; the Army and Marines.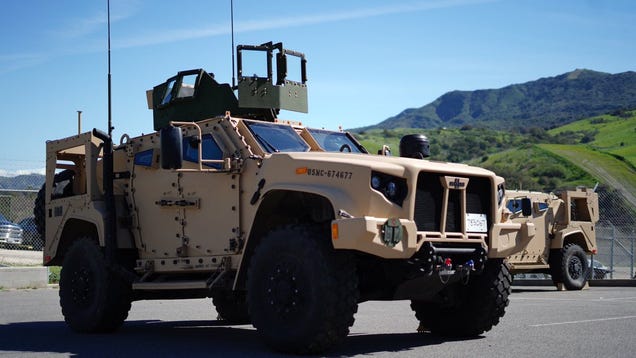 A reward of $1 million has been offered by the U.S. State Department for information leading to Usama bin Laden's son.
President Donald Trump asserted on Thursday that the Islamic State group has lost 100 percent of the territory it once controlled in Syria, but U.S. officials in Washington and accounts from people in Syria said a small sliver of land remains contested.
A retired Navy SEAL who claims to have outed Covington viral video figure and Native American activist Nathan Phillips for masquerading "as a Vietnam vet" now says he believes YouTube removed his popular account weeks afterward in an act of retaliation.
While the Navy may ultimately engineer a replacement for its 1980s era Trident II D5, the missile is being modernized with improved electronics, firing circuitry and targeting technology to arm the emerging Columbia-class ballistic missile submarines.
This is the functional Heckler & Koch XM8 assault rifle (actually an SL8 with a custom XM8 conversion kit) modded by Hollywood props engineer Tom Bostic of TommyBuilt Tactical with a Cobra Commander theme from the G.I. Joe franchise. Man, I miss those old red lasers vs blue lasers days. Some more info: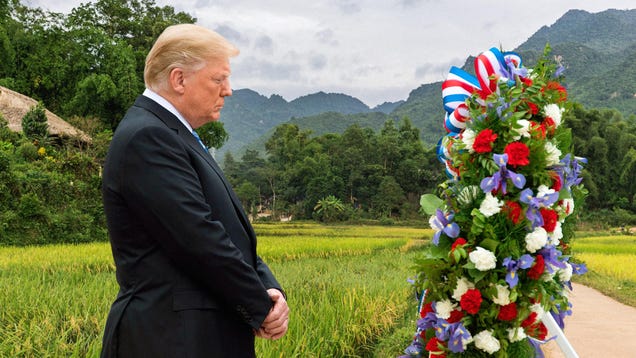 HANOI, VIETNAM—Tearing up as he described the courage he would have had no choice but to summon had he not been born into a life of luxury, President Trump reportedly took time Tuesday before the North Korea summit in Hanoi to travel south and lay a wreath at the spot where he would have died in the Vietnam War if he weren't rich.
A sniper who fought with the Kurdish forces against ISIS has claimed he killed hundreds of the jihadis as he helped to stem their advance.