'Neighbour from hell' children's author ordered to pay Vikings actor £100,000 in damages
Vikings star Ivan Kaye, 57, has won £100,000 from Amanda Lees after he told London County Court that her 'vicious' campaign left him 'exhausted, depressed and mortified'.
Florida man arrested after he allegedly tried to sell Batman comics from $1.4M collection, cops say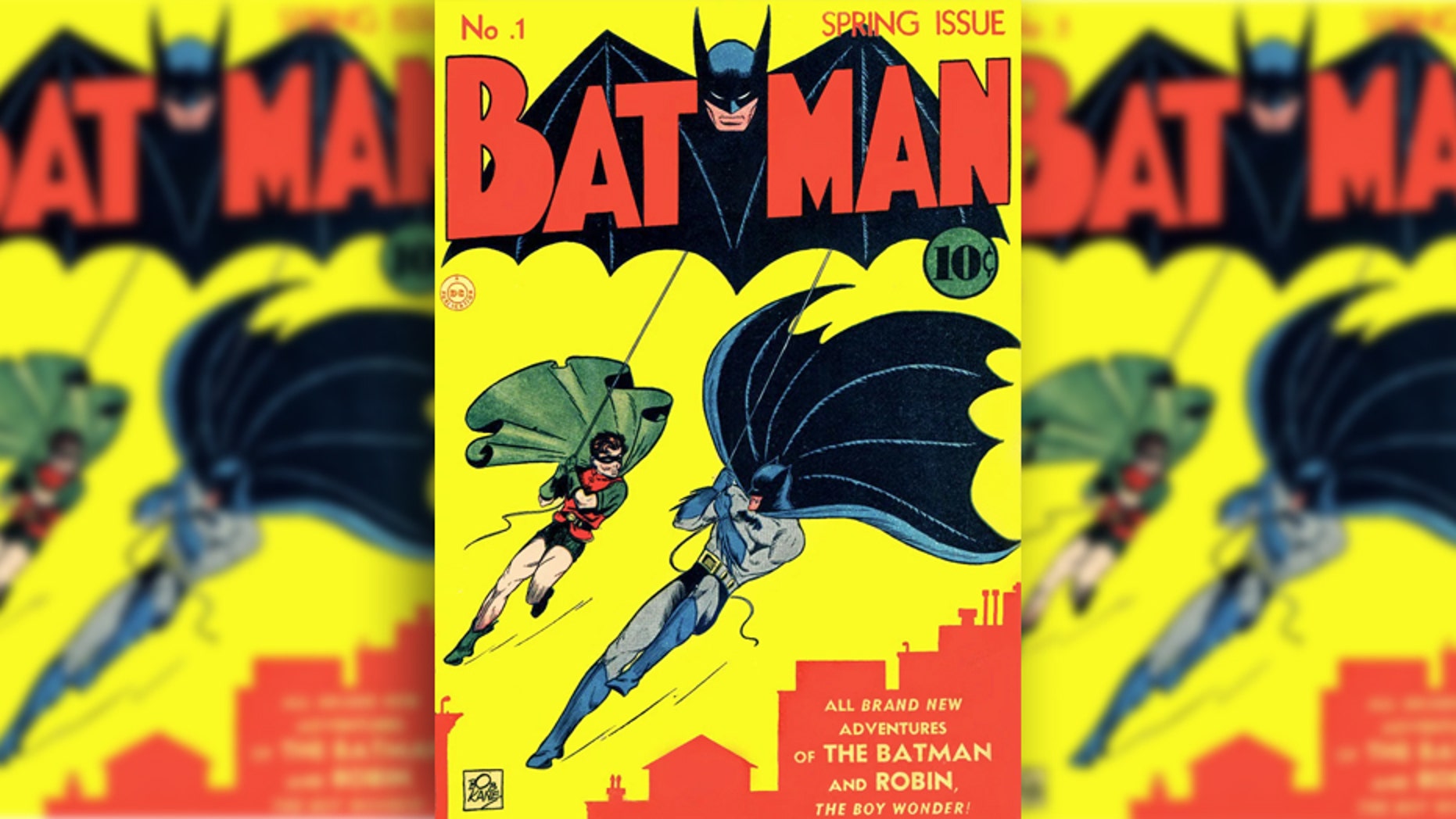 Netflix's Fyre Festival documentary is even more disturbing than we had imagined
Netflix's new documentary, Fyre: The Greatest Party That Never Happened, is clueing everyone else in on the drama—and giving those of us who thought we knew all of the debacle's hairy details even more to gasp over.
Ja Rule claims he's a Fyre Fest victim too in a tweetstorm about the new documentaries
Dude chills on a couch while a tractor pulls him across a frozen lake
Friends enjoying a frigid winter day in Minnesota decided to put a couch on Lake Minnetonka. Somewhere between Excelsior Bay and Wayzata Bay, the friends stumbled upon a man on his farm tractor doing something typically reserved for Target parking lots: donuts. They joined forces, found a couch, and went to town.
'Full Metal Jacket' actor R. Lee Ermey laid to rest at Arlington National Cemetery
R. Lee Ermey, a former Marine Corps drill instructor who was known for his role in Stanley Kubrick's 1987 film "Full Metal Jacket" was buried at Arlington National Cemetery Friday with full military honors.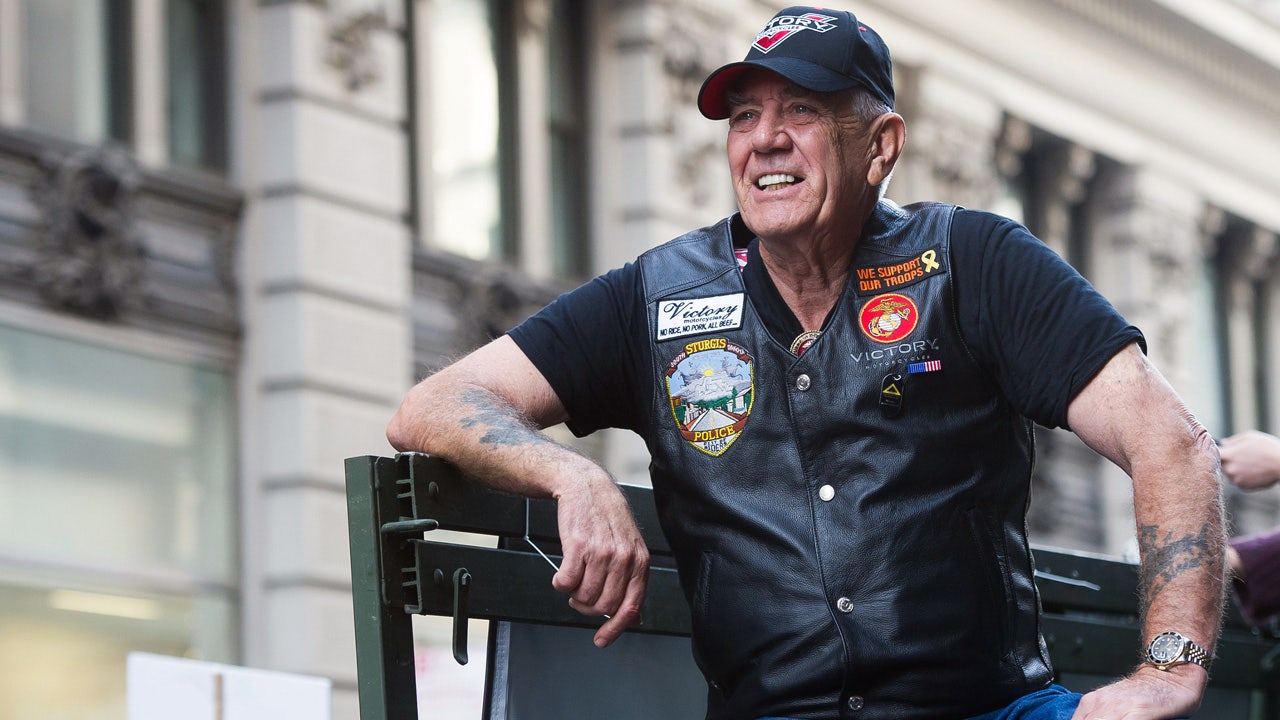 Mother-of-two who broke her wrist in Sandringham car crash says Prince Philip has NOT said sorry 
Mother-of-two Emma Fairweather, 46, was a passenger in the Kia involved in the crash with Prince Philip near Sandringham and says that the Duke of Edinburgh has yet to apologise to her.
That guy is such a loon. Shouldn't be driving. 
Chevy made a full-size Silverado truck out of Lego bricks
Thanks to Hulu, Disney lost $580 million last fiscal year
The streaming media business is tough. Disney, which has a 30 percent stake Hulu, saw losses of $580 million last fiscal year, according to an SEC filing.
'Rambo,' 'Total Recall' producer Andy Vajna dead at 74
Andy Vajna, a Hungarian-American film producer who worked on several "Rambo" movies with Sylvester Stallone, "Total Recall" with Arnold Schwarzenegger and Madonna's "Evita," has died. He was 74.
Brad Pitt, 55, and Charlize Theron, 43, 'dating' after being introduced by her ex-fiance Sean Penn
They were introduced by her ex-fiance Sean Penn, it was alleged by the publication. 'The new lovebirds were all over each over at a showbiz function last week,' a source said.
Teen diver and father spend TWO YEARS hauling 50,000 golf balls out of ocean off California
Alex Weber, 18, said it felt like she'd been 'shot in the heart' when she found tens of thousands of littered balls off Pebble Beach along the Pacific near Carmel. She started a massive cleanup project.
Drone company DJI loses $150 million to corruption
Chinese drone maker DJI might lose $150 million as a result of corruption within the company, it told investors this week.
Please enjoy these Pope-like dogs wearing Crocs on their impossibly small heads
Largest ever great white shark 'Deep Blue' spotted in Hawaii
The enormous predator, known as 'Deep Blue', was first seen by diver and photographer Mark Mohler and Kimberly Jeffries on Sunday last week nine miles from the coast off the Hawaiian island of Oahu.
Russia Says It Will Soon Have More Than 30 Nuclear Apocalypse Torpedoes: Report
Russian state news media is reporting that the country's armed forces will receive more than thirty, long-range nuclear-tipped super-torpedoes. Named Poseidon, the super-torpedoes will be armed with thermonuclear warheads designed to obliterate coastal cities and other targets and spread lethal radioactive fallout.…
'Idiot' passenger, 27, is banned from cruise ship for life after jumping from 11th floor balcony
Nick Naydev, 27, from Vancouver, Washington, was travelling on the Symphony of the Seas with a group of friends when they filmed the jump while in the Bahamas.
These are all the federal HTTPS websites that'll expire soon because of the US government shutdown
During the government shutdown, security experts noticed several federal websiteswere throwing back browser errors because the TLS certificate, which lights up your browser with "HTTPS" or flashes a padlock, had expired on many domains.
This is pretty funny
John Deere wants to remind the world that it's a tech company
"This is the first time we've showcased what we do. One of the reasons we're doing that is I think there's an underappreciation for how much AI and machine learning and camera technology and sensing that's going on in this vehicle," said Margaux Ascherl, John Deere's UX lead, automation.
A New Ghostbusters Movie, Set in Same World as the Original Film, Is Headed to Theaters
The 2016 Ghostbusters reboot might have been a bit…divisive among certain audiences, but here's some news to please the haters, and also anyone else who just happens to fervently love Ghostbusters: A brand-new Ghostbusters film, set in the same world as the 1984 original, is officially in the works.
YouTube rolls out ban on dangerous challenges and pranks
YouTube has unveiled updated community guidelines for creators, with a new sectionon dangerous challenges and pranks, clarifying its position on the behaviour: That is, don't do it.
Fisherman claims he SAW MH370 go down and recorded the EXACT location on GPS
Rusli Khusmin, 42, says he and his crew witnessed the March 2014 air disaster and recorded the coordinates in the Sumatra Sea. He swore an oath of truth on the Koran this morning.
FACT CHECK: 'The US Just Became A Net Oil Exporter For The First Time In 75 Years'
'To Catch a Predator' Host Chris Hansen Arrested Over Bounced Checks
Chris Hansen got the Chris Hansen treatment, sort of, when Connecticut cops confronted him and then busted him … for bouncing checks. The former host of "To Catch a Predator" was arrested Monday in Stamford for larceny.
Feds say 'star' DEA agent stole millions…
Former top FBI lawyer James Baker subject of criminal media leak probe, transcript reveals
China sprouts seed on the Moon – and hopes to be growing potatoes 'within 100 days'
China has sprouted a cotton seed on the moon – and hopes to be growing potatoes on the dark side of Earth's neighbor within the next 100 days, it's been revealed.
Marine fires up 1,000 horsepower engines before gliding at 30mph
Richard Browning, 39, wowed an audience of top brass at the Commando Training Centre Royal Marines at Lympstone, Devon, as he flew across an assault course on a rocket-propelled flying suit.
The number of U.S. households without a traditional cable or satellite TV subscription that instead receive broadcast stations using a digital antenna has jumped by nearly 50 percent over the past 8 years to reach 16 million homes, according to a new report from Nielsen. Today, 14 percent of all U.S. TV households are watching television over the air, it found.
Forget the #10YearChallenge — 'Bad Boys' Will Smith and Martin Lawrence are showing off more than 2 decades later … in these shots from the third installment of the film franchise.
Robert Haggarty from Andover (pictured) smashed into a rock after he failed to clear a ledge looming beneath him in the Dolemites, an inquest heard today.
Netflix is raising prices across all of its streaming plans between 13 to 18 percent, marking its largest price hike to date. 
CNBC
 reports that the lowest $8 tier will now cost $9 while the $11 and $14 plans will increase to $13 and $16, respectively.
 Now that they have us on the hook. 
The incident, which took place at Heathrow Terminal 2, was filmed and posted to Twitter.
A 60-year-old clipping of Marilyn Monroe's hair is up for grabs, and as an added bonus … it comes with a sexy glamour shot of the blonde bombshell. The lock of hair — approximately 35 strands worth
A couple of cool cats are living large in California.
The striking picture, which was being stored at the St Ludgerus church in the small Flemish town of Zele under pastor Jan Van Raemdonck (pictured), was swiped by brazen thieves last Friday.
The son of ex-music mogul and convicted felon Suge Knight has claimed yet again that Tupac Shakur is alive, adding this time that he's working on new music with him in the studio, despite accounts of his death following a drive-by shooting in September of 1996.